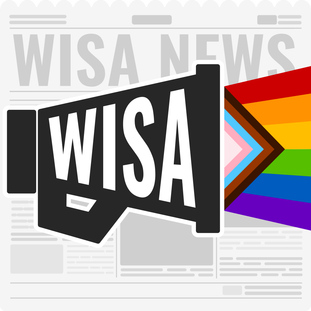 Warwick Inter-Society Announcements
WISA
WISA provides a service to University of Warwick societies that use Discord with a range of announcements that they can directly subscribe to receive within an announcements channel in their own Discord Server. We are a cross-society effort, with announcements written by fellow exec from a range of Warwick student societies.

We limit this service to societies of Warwick University, and are run democratically by the executive committees of participating societies.
---
Contact us
❗ Have a suggestion for announcements we could include? Pass them on to us! Let your society exec know and they can pass them on to their WISA representatives.

❓ Interested in getting involved, or have any questions for the WISA team? Please contact us via email:
---
Warwick Inter-Society Announcements
WISA
Mission Statement
---
⭐ Overall goals ⭐
The purpose of the Warwick Inter-Society Announcements server is to:
Provide a feed of information ("announcements") that societies may be interested in disseminating. They can subscribe to receive this information directly into their own Discord channel(s).

Create a coordinated effort to write this information, with a few execs from each society involved pledging to contribute to the writing effort where they can.
---
📚 Information channels 📚
The "announcements" we provide are split into 6 different topics. You subscribe to each topic individually, so you can pick and choose what you receive.
Calendar Events: includes religious/cultural (e.g. Lunar New Year, Ramadan) and activism-related calendar events (e.g. month-long events such as Black History Month, Pride Month, or week-long/day-long events such as Transgender Day of Visibility)

Campaigns: for highlighting current ongoing campaigns and fundraising efforts, including those that are local (e.g. the Cannon Park Cycleway survey), UK-wide (e.g. calls to write to your MP for campaigns such as Ban Conversion Therapy), and international (e.g. #StopAAPIHate, BLM).

News: for pertinent UK and International news, such as reminders to register to vote and covid guideline updates.

SU and Uni: to promote events that the University/SU are holding that people might not be aware of (e.g. training opportunities like the Active Bystander Workshop, seminars/events run by the LGBTUA+ group, WIHEA, or the library, like the Human Library), and to promote support and advocacy services that the University/SU have.

LGBTQUIA+: for highlighting LGBTQUIA+ (Lesbian, Gay, Bisexual, Queer/Questioning, Undefined, Intersex, Asexual/Aromantic, and others) related news and events that don't fit into the other channels (e.g. conferences like the LGBT+ STEMinar/STEM, LGBTQ+ and You, and events like the Science is a Drag show).

Cross-Society Promotion: for promoting big events that societies may be holding (not just societies in the WISA coalition), inter-society events, and for promoting new and activism-related societies.
---
🙌 Currently involved societies 🙌
Below is a list of the societies who are currently supporting this project. The nominal representation per society is between 1 and 3 exec members.

Within the WISA server we have a channel for those involved to list their "topics of expertise," so that we know who is good at writing certain topics.

We also have a yearly elected lead admin and a further 3 admins who are responsible for overseeing the project.
---
💡 Origin of the idea 💡
Warwick Tabletop Games and Roleplaying Society began an external-announcements channel on their Discord server that provided information along the themes above to their society membership. It was created to broaden people's horizons and to show open support for the society's diverse community. UWCS approached Tabletop with the idea of a multiple-society team-up to broaden the reach of this effort.
---
🤝 Why a coordinated effort? 🤝
Having only a couple of people with a limited range of expertise on the above themes can make it a hard task to write a lot of detailed, well-thought-out and informed announcements!

While we wanted to offer this to other societies, we also wanted to use this opportunity to expand our writing team. Expansion means less pressure on a few people, more posts being written, and a diversity of thoughts - we can have people with relevant backgrounds writing posts about topics they've involved or invested in.
---